At 9 am on July 7, 2021, Shandong Taikai Instrument Transformer Co., Ltd. held the "Digital Workshop Construction Project Kick-off Meeting" in No. 201 conference room. During that, Zhejiang Ruizhi Software Technology Co., Ltd. reported on the core objectives of the project, implementation phase planning and project implementation mode.
The leadership team of the company, the heads of various departments, and the team leaders of each workshop attended the meeting. Chairman Huan gave a project mobilization speech, and instructed that the "digital workshop construction" project is of great significance to the company's sustained, stable and rapid development, and ultimately to build core competitiveness. All employees must have a sense of responsibility and pride, cooperate with project team members to actively participate in the implementation of the project, successfully complete the project's set goals, and ensure that the company is in a leading position in the market competition.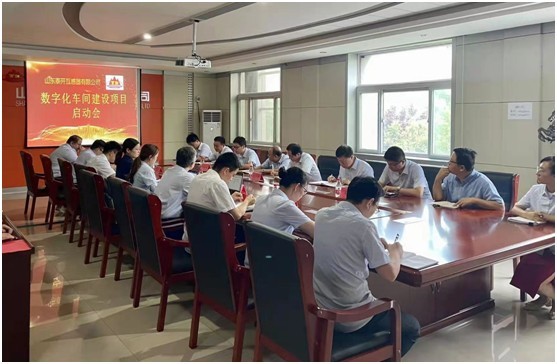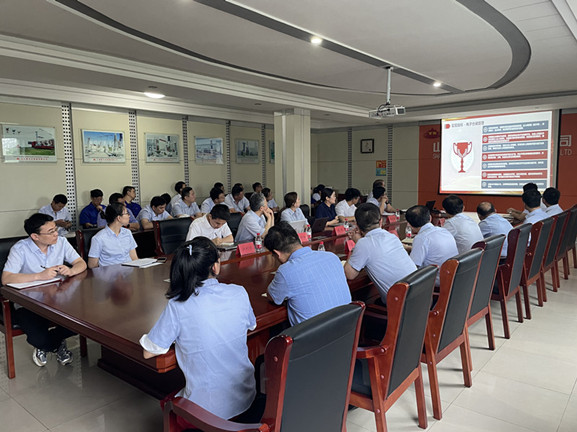 The digital workshop construction project utilizes 31,700 square meters of the original workshop to carry out technological transformation. It can realize the company's full digital control, through the purchasing of MES system, intelligent three-dimensional warehouse, AGV intelligent turnover equipment, wireless measurement and transmission equipment and other software, hardware and equipment facilities, and using of big data management, intelligent online data collection and statistical analysis technology, supply chain collaboration Technology, intelligent expert judgment and analysis technology, and fully automatic process control technology. After completion, the manufacturing cycle can be shortened by 20%, the energy consumption per 10,000 Yuan of output value can be reduced by 30%, and the company's lean management level also can be comprehensively improved.
The construction of the digital workshop will accelerate our development; promote the company's high-quality development. Take a solid step on the company's road to build a first-class digital and smart factory in the industry, and enhance the company's brand awareness and soft power.