LVB-132 oil-immersed inverted current transformer and TYD132/√3-0.02H capacitor voltage transformer produced by Shandong Taikai Instrument Transformer Co., Ltd. have passed all KEMA witness type tests in the transformer laboratory of Shenyang Transformer Research Institute. The type test reports issued by STRI and KEMA Laboratory were obtained in July.
LVB-132 current transformer and TYD132/√3-0.02H capacitor voltage transformer are high-voltage products independently developed by our company for overseas markets. The main insulation of LVB-132 current transformer is wrapped with high-voltage cable paper imported from Finland, which has excellent insulation performance; the external parts are made of cast aluminum alloy, which has reliable anti-corrosion and sealing performance. Through the use of professional analysis software to accurately calculate and optimize the key parameters of the product's electromagnetic field distribution, mechanical force, temperature rise, and short-circuit current capacity, the product's short-circuit current capacity can reach 63kA/3s, and The temperature rise of each part of the product is less than 20K under the rated continuous thermal current.
TYD132/√3-0.02H capacitor voltage transformer adopts a new type of fast saturation reactor type damper, which has excellent transient response and suppression of ferromagnetic resonance performance. The measured transient response performance meets the requirements of 3PT2. In the ferromagnetic resonance test, 320 times were carried out under light load and full load of each secondary winding, and the number of recovery cycles in each test was less than 6 cycles.
Both types' products have successfully passed all the test items at one time. Many technical indicators such as short-circuit current resistance, temperature rise, ferromagnetic resonance and transient response are superior to the requirements of the IEC61869 standard, and the technical level keeps in an international leading position.
The acquisition of KEMA test report demonstrates the company's excellent product quality and outstanding technical R&D capabilities, and further enhances the competitiveness of our products in overseas markets.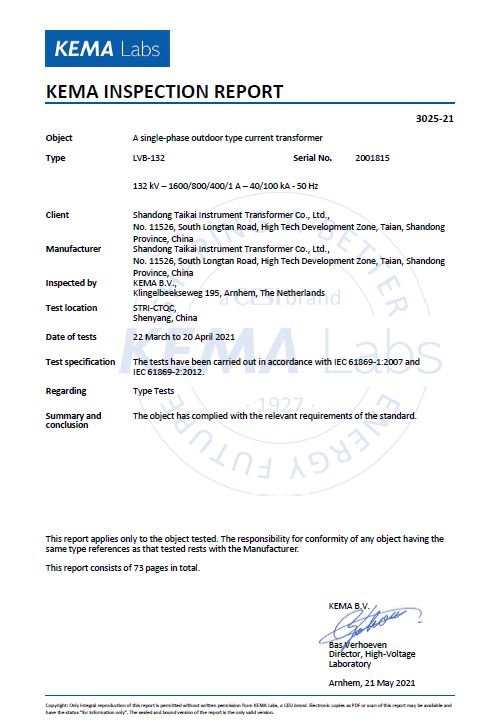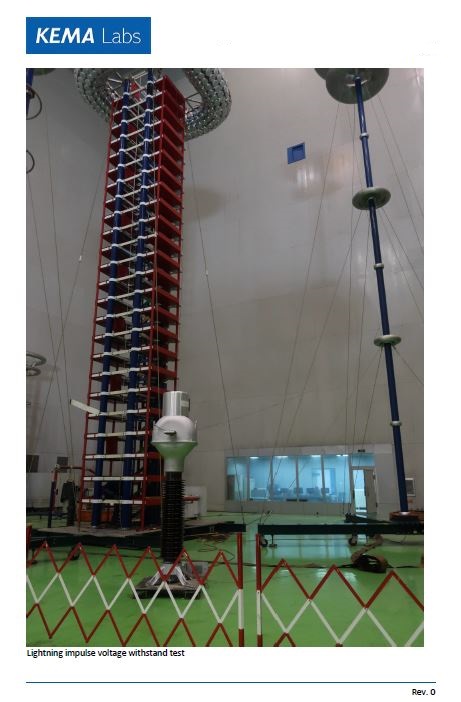 Fig.1 - LVB-132 product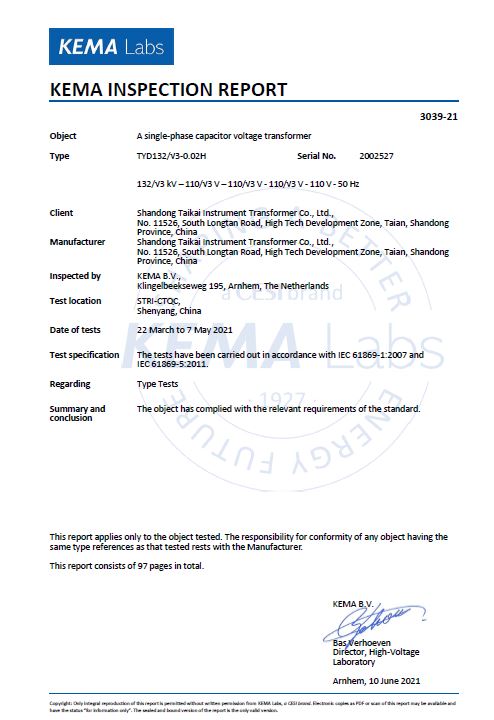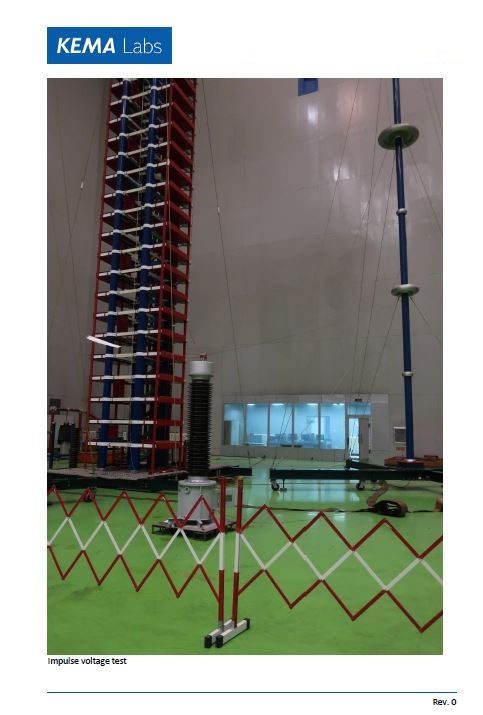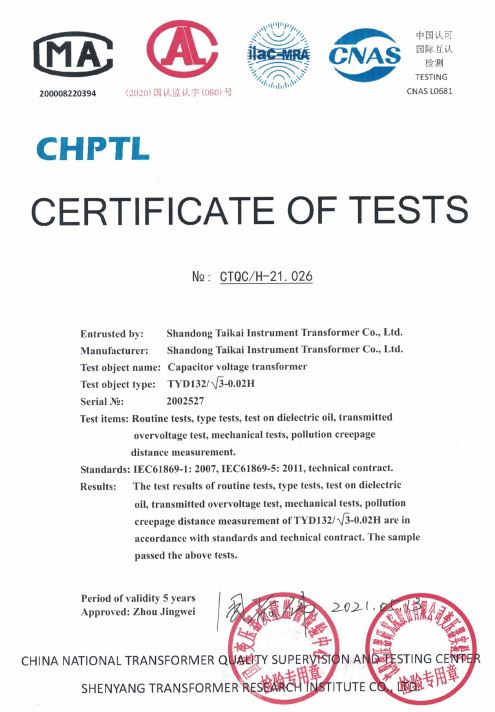 Fig. 2 - TYD132/√3 -0.02H product